Page 1 Transcriptions
Boss! Can I take a photo when you finish the bouquet? A photo?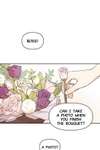 Page 2 Transcriptions
Hehe It's very beautiful. Plus, the photo is for my social media account. I made it as a way to keep a record! When did you make a social media account?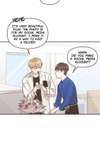 Page 3 Transcriptions
Then can you show me the photos you've taken so far?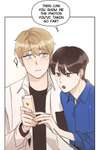 Page 4 Transcriptions
Ah, s-sure! But there aren't that many... This cat... Is very aggressive and it hides from people. How did you manage to take its picture?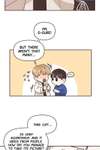 Page 5 Transcriptions
I got close to it by giving it food! Interesting, the cat's still not friendly with me... I guess it must like you, Yeonwoo.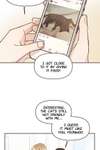 Page 6 Transcriptions
So cute... Right! Ah, right! Could you run an errand for me? I'll be done with the bouquet by the time you're back. Sure, I'll be back soon!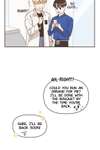 Page 7 Transcriptions
Chapter 5 DING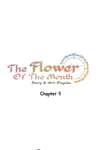 Page 8 Transcriptions
DING Ah, you're back? You came back earlier than exp... Haha