Page 1 Transcriptions

Page 2 Transcriptions
UM ... HE IS STILL SLEEPING ?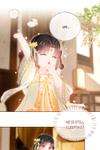 Page 3 Transcriptions
WELL ... HE WAS ALMOST TORTURED TO DEATH YESTERDAY , SO IT WAS NORMAL FOR HIM TO BE A LITTLE TIRED . HE FROWNED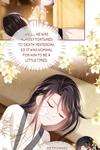 Page 4 Transcriptions
EVEN WHEN HE WAS ASLEEP . IT COULD BE SEEN WIKIN HOW THOUGHTFUL HE WAS ! I DIDN'T EXPECT THAT I WOULD BE TIED UP WITH MY SWORN ENEMY AFTER I WAS REBORN . //
Page 5 Transcriptions
WHAT DID I THINK LAST NIGHT ? WHY DID I SUDDENLY DECIDE TO SIGN A CONTRACT WITH HIM ? NO , NO ! IT COULDN'T BE ! WAS I SOFTHEARTED TO HIM ?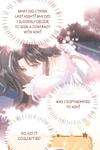 Page 6 Transcriptions
\\ IT'S ALL HIS FAULT . JUN QINGYE IS TOO SMALL FOR ME TO DO IT ... CLAP CLAP ! ALTHOUGH I'M A WITCH , I HAVE MY PRINCIPLES . I WON'T KILL VULNERABLE GROUPS . ( O