Page 1 Transcriptions
DECH OF FUIS You When you are chosen by the fates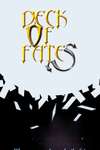 Page 2 Transcriptions
When you are chosen by the fates to become an Arcana you will find yourself thrust into a world ruled by magic and strength . Arcana can harness the will of the Tarot card that chose them to change the world for better or worse ...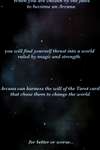 Page 3 Transcriptions
Episode 1 Ebizoqo STORY : JORDAN TROCHE ART : Cecil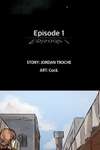 Page 4 Transcriptions
le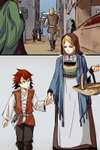 Page 5 Transcriptions
Page 6 Transcriptions
WOW ! LOOK AT THIS HAT ! I WANT THAT ONE !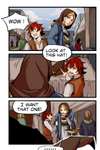 Page 7 Transcriptions
WHAT A RIP OFF ! IT WASN'T EVEN GENUINE DRAGON'S LEATHER .
Page 8 Transcriptions
NO SELF RESPECTING MAGE WOULD PAY THAT MUCH FOR A KNOCK OFF ! WHAT DO YOU KNOW OF WHAT A REAL MAGE WOULD WEAR ? MOTHER'S KNOW THESE THINGS .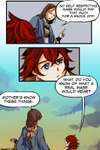 Page 9 Transcriptions
COME ON LET'S GET SOME FOOD .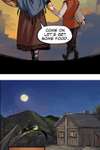 Page 10 Transcriptions
MOM , READ IT AGAIN ! YOU PROBABLY KNOW IT BY HEART , BUT FINE HERE WE GO ...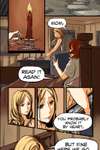 Page 11 Transcriptions
ONCE UPON A TIME THERE LIVED AN ARCANA UNLIKE ANY OTHER , A MAGICIAN WHO DARED STAND AGAINST AN EVIL EMPIRE KNOWN BUT FINE HERE WE GO ...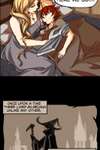 Page 12 Transcriptions
A MAGICIAN WHO DARED STAND AGAINST AN EVIL EMPIRE KNOWN ACROSS THE LAND AS THE ASCENDANTS . WIELDING THE POWER OF THE ELEMENTS THEY STOOD AGAINST THE EMPIRE AND CHOSE TO FIGHT WITH THE PALADINS OF ASTAROTH . THE PALADINS WERE A SMALL NATION WHO LOVED ONE ANOTHER DEARLY AND STOOD AGAINST ANY WRONG DOINGS . ONE DAY A HORRIFIC WAR CAME TO THE LAND , SOLDIERS FOUGHT EACH OTHER TO THE DEATH .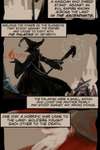 Page 13 Transcriptions
MANY INNOCENTS WERE LOST AND VILLAGES DESTROYED , A DECISION WAS MADE BY THE PALADINS . SACRIFICE A VILLAGE OF PEOPLE TO USE THE STRONGEST MAGIC IN EXISTENCE ... SOUL MAGIC ...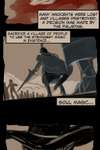 Page 14 Transcriptions
THE MAGICIAN COULDN'T AND WOULDN'T LET IT HAPPEN SO THEIR COMRADES TURNED AGAINST THE MAGICIAN .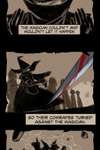 Page 15 Transcriptions
TRAPPED BETWEEN BOTH SIDES THE MAGICIAN FOUGHT BRAVELY AND WITH LUCK AND COURAGE DEFEATED BOTH SIDES AND SAVED THE VILLAGE ... BUT IT WAS AT A GREAT COST ...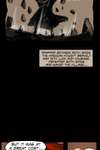 Page 16 Transcriptions
YES . THE MAGIC WAS GONE . KNOWING THEY WOULD COME FOR THE MAGICIAN , THEY FLED INTO THE WORLD NEVER TO BE SEEN FROM AGAIN . GOOD NIGHT .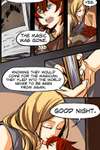 Page 17 Transcriptions
TO BE CONTINUED ... Cecil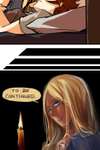 Page 18 Transcriptions