Page 1 Transcriptions
19 SSSR CHAPTER 7 : CHOICE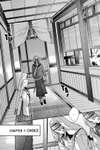 Page 2 Transcriptions
KAR DIVINE LYS ... WHAT SHOULD I DO ? I NEED YOUR ADVICE . I'LL DO ANYTHING TO HELP MY SISTER ! HOW DO I PROTECT RINZ I WANT TO BELIEVE I CAN PROTECT NOHMUR AND EVERYONE I LOVE ! SINCE THE BARRIER OPENED , THEY'LL DEFINITELY COME AFTER ME ... THE SHERAHTAN AT THE SANCTUARY OF MIRES RECOGNIZED ME ..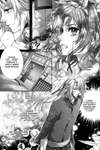 Page 3 Transcriptions
IF THEY FIND ME ... THEY WOULD DEFINITELY HURT RIN ... I DON'T WANT TO ENDANGER HER . OH , AGHYR ! I WANTED TO RETURN THIS . IT'S DRY NOW . THANK YOU . HOW GREAT , I WAS JUST LOOKING FOR YOU ! MU YOU'RE WELCOME . BUT WHAT ARE YOU DOING HERE ? THEY'RE 50 BRIGHT I WAS LOOKING AT THE STARS ... OU IT REMINDS ME OF GOING TO THE STAR FESTIVAL WITH KORU AND KARA WHEN WE WERE LITTLE .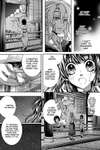 Page 4 Transcriptions
RUTA 15 ... YES ... YOU KNOW , HONESTLY , I WAS THINKING ABOUT THIS WHOLE SITUATION ... IS EVERYTHING ALL RIGHT , MY LADY ? I WAS THINKING THAT ... THIS ALL TOOK US A BIT BY SURPRISE . BUT ... I REALLY WANT TO BE OF USE , EVEN IF SOME WILL TRY TO STOP ME . LYS ... I CAN DO IT ! AND , you KNOW ... SHE ASKED ME FOR HELP AND IS COUNTING ON ME , RIGHT ? WE'RE FAMILY , AND IF THERE'S A PROBLEM , WE GET TOGETHER AND SOLVE IT .