Page 1 Transcriptions
No Secrets Between us Story / Art : Bori Title Calligraphy : night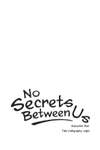 Page 2 Transcriptions
JONGHYUK ASKED IF YOU AND I WERE DATING ? YEAH .
Page 3 Transcriptions
WHY DID HE ASK THAT ? HOW SHOULD I KNOW ? MAYBE HE ASKED BECAUSE YOU DID SOMETHING WHAT HAVE YOU BEEN TELLING EVERYONE ? '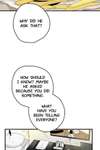 Page 4 Transcriptions
NOTHING ... I JUST ... ALL I SAID WAS THAT WE FOUGHT WHILE DRINKING THAT ONE TIME , SO HOW DID IT TURN OUT LIKE THIS ?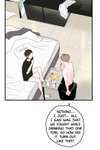 Page 5 Transcriptions
I'M JUST REALLY WORRIED ... DON'T GO OUT AND SAY STRANGE THINGS , OKAY ? I DON'T SAY THINGS LIKE THAT !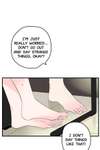 Page 6 Transcriptions
QAN YOU TOO , DON'T GO AROUND DOING STRANGE THINGS . WHAT ? WHAT DID I DO ? CAO YOU MET A STRANGER THAT YOU WEREN'T EVEN DATING AND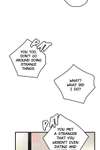 Page 7 Transcriptions
SAMSANG WHAT'S IT TO YOU WHETHER I DID IT OR NOT BEFORE ? ARE YOU FROM THE JOSEON DYNASTY * ?! * The Joseon dynasty was a Korean dynastic kingdom that was found in 1392 . ALSO , I DID IT WHEN I WASN'T DATING YOU !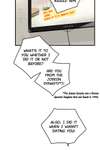 Page 8 Transcriptions
ОН .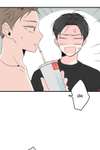 Page 9 Transcriptions
YOU KEEP BEING CHILDISH OVER STRANGE THINGS . STUFF CALM DOWN AND EAT THIS .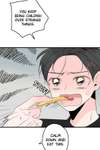 Page 10 Transcriptions
CAJUN FRIES ARE BETTER THAN THIS . HEY , THE PANCAKE THE MARKET IS SELLING LOOKS DELICIOUS . DO YOU WANNA GO LATER ? CALMI