Page 1 Transcriptions
MR SONG PLEASE CALM DOWN Localization produced by INKR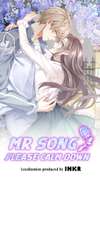 Page 2 Transcriptions
Shen, it's been a long time since you came back here to see me. I told you to return but you didn't. Why are you so early this time? I miss you, so I just naturally came back. Brother Shen, you have to come back more in the future! I often accompany auntie and she always thinks about you!

Page 3 Transcriptions
You're the most sensible person... Come, Shen.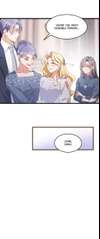 Page 4 Transcriptions
Sit by your mom. Hah, she's trying to make it hard for me. Mom, this is my girlfriend Bai Chuhan. I know, we've already met. Let's not talk about buzzkill topics today and eat first. All of our family have not been together for a long time.

Page 5 Transcriptions
You take a seat too. Rich people really know how to live. Such a large table and all three of them are sitting so close to each other. Ignoring Brother Shen, this is your favorite dish!

Page 6 Transcriptions
In fact, Chuhan has been telling me to visit you, but I didn't expect you to just ask her to our house. Urk! Move away There's no such thing as soulmate in this world. But mother and son are truly connected. It's already a blessing that you don't piss this old lady off to death. Seems like you two are soulmates. Too bad you have someone in your heart now, so I can't expect you to be as caring as before.

Page 7 Transcriptions
Impossible. Since you are not feeling well, I will send Chuhan back after dinner, you can rest at home with peace of mind, we won't be disturbing you. Sigh, I heard that mom sent people for Chuhan, so I had to rush back here. Seems like she still can't accept Chuhan for some while...

Page 8 Transcriptions
Our family is big, so we can still afford to raise a big idler. Since it's someone you like, I will try to accept her even though I don't like her. I will give you a chance to be together. If you're not willing then never mind.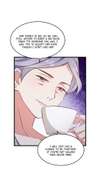 Page 9 Transcriptions
Mom, are you serious? When have I ever lied to you? Thank you, mom, Chuhan really hopes for your acceptance too. Right, Chuhan?

Page 10 Transcriptions

Page 11 Transcriptions
Of course. Fake smile There must be a trap! Madam Mo has done everything possible to keep me away, she must be thinking of some trick to deal with me!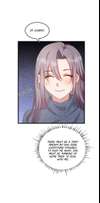 Page 12 Transcriptions
Chuhan, don't overthink. At the door My mom looks intimidating on the outside, but she's a gentle woman. Since she gave us a chance, that means we have hope. You must do well for our future.

Page 13 Transcriptions
I feel that Lin Mo slandered me a lot in front of madam Mo, which made her misunderstood me. Sigh, my mother feels that I have been blinded, and she's watched Lin Mo grow up and grows fond of her, I'm afraid she won't believe anything I say. You're so kind-hearted, she will see your good. I want to punch him, but I have to keep smiling... You only want others to try hard, but you don't want to stand up for your loved one! Will you find a chance to explain everything to her? Blood pressure

Page 14 Transcriptions
Alright, don't worry, I'll just stay next door to you. Good night. Good night.
Page 15 Transcriptions
Clack! Mo Xingshen's persona in handling the relationship between mother-in-law and daughter-in-law is simply discouraging. sigh, now that I can't rely on Mo Xingshen, the difficulty of the task is even higher now. I don't know what scheme madam mo is up to... No matter how handsome he looks, he is blind!

Page 16 Transcriptions
I'll ask Song Qian!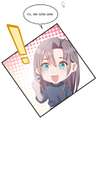 Page 17 Transcriptions
Song Qian, I don't think it's going well. Madam Mo must be up to a big trick. Madam Mo has always been a ruthless person in business, she must have a ruthless move this time too! Hurry up and think of a countermeasure.

Page 18 Transcriptions
She pretends to give you a chance to earn Mo Xingshen's favor. Blame Don't scare me! Joy in other's misfortune Once a problem comes up, it's all because of your fault and she's not to blame.

Page 19 Transcriptions
Then what will they do to make you take the blame and absolve Madam Mo from any responsibility? Using herself as a bait!

Page 20 Transcriptions
This is madam Mo's territory, I can't stop whatever she's trying to do at all. Just try your best not to get close to her, and don't let her cling to you. I can't enter Mo's mansion, so I can't help you with anything else. Humph! I just know I can't count on you! It's impossible to dodge the blame. What should we do then?

Page 21 Transcriptions
If I fail the task, I won't be the only one to go back to the 22nd, so there's nothing to be afraid of!

Page 22 Transcriptions
With Shi Baba's temper, it seems like I have to accompany her to start over now...

Page 23 Transcriptions

Page 24 Transcriptions
Bai Chuhan~~ Shi Baba~~ Ha Ha Ha Ha Next morning My goodness! I'm too invested in this game! It must be because this world feels too realistic. Ha Dang it, I had a nightmare the whole night!
Page 25 Transcriptions

Page 26 Transcriptions
Phew, I'll go out of the house and walk around to get some air.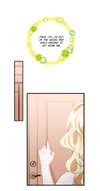 Page 27 Transcriptions
This is brother Shen's room... Nervous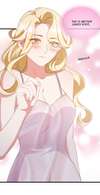 Page 28 Transcriptions
Lin Mo? What are you doing?

Page 29 Transcriptions
I couldn't sleep and is just walking around the house? Do I need to report to an outsider? If I knew you were staying here, I would go far away! No. Since you're already sneaking around here, it'll be a waste not to go in and see. Bai Chuhan, don't be too full of yourself! Don't think that auntie letting you stay here means she accepted you! She has a way to kick you out!

Page 30 Transcriptions
But madam Mo is someone who keeps her word, she already promised to give me a chance. sarcastic Once she accepts me, we should prepare for the wedding. Why don't you be my bridesmaid? What kind of guy do you like? Sister-in-law will help you pick.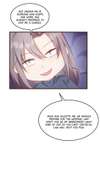 Page 31 Transcriptions
wedding bridesmaid sister-in-law Enough! Once auntie is in the hospital, you will be thrown away by brother Shen! Thud! Thud! Thud!

Page 32 Transcriptions
Gasp! Hospital?