Page 1 Transcriptions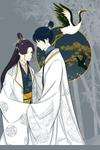 Page 2 Transcriptions
This is a fiction , not based on any historical events . All similarities in names , locations , etc. are only coincidences Hope you will enjoy it ! Wir

Page 3 Transcriptions
YOU ARE ALSO FROM A ROYAL FAMILY . I'M SURE YOU CAN UNDERSTAND THE IMPORTANCE OF KEEPING CLOSE RELATIONSHIPS WITH THESE WOMEN . TV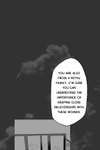 Page 4 Transcriptions
YOU DON'T HAVE TO WORRY , I WILL ALWAYS BE BEHIND TO BACK YOU UP .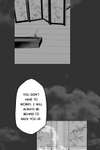 Page 5 Transcriptions
JING PALACE OWNS MILITIA POWER . ANYONE WHO WANTS TO CROSS YOU STILL NEEDS TO THINK CAREFULLY .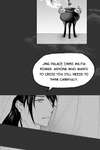 Page 6 Transcriptions
NOTHING BAD WILL HAPPEN . I PROMISE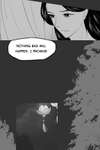 Page 7 Transcriptions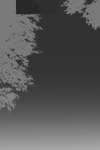 Page 8 Transcriptions
10 Dayo later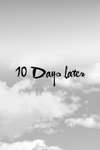 Page 9 Transcriptions
HURRY , HURRY ! THE FLOWER POT NEEDS TO GO OVER THERE !!! HAS THE KITCHEN FINISHED THE BLACK RICE CAKE ? THIS IS THE SECOND TIME CALLING ALREADY !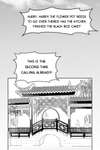 Page 10 Transcriptions
FRUITS FOR APPETIZER HAVE BEEN BROUGHT OUT , AND WE STILL NEED 2 MORE JARS OF APRICOT ALCOHOL . GO ASK WU BUTLER , SHOULD THE LOTUS TEA GO FIRST OR THE BROWN TEA ?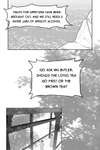 Page 11 Transcriptions
SOMEONE QUICKLY GO GET THEM ! WU BUTLER , MANY GUESTS HAVE ARRIVED OUTSIDE . SHOULD WE START OPENING THE GATE ? SOME PEOPLE HAVE WAITED FOR MORE THAN AN HOUR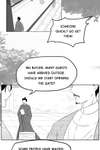 Page 12 Transcriptions
SOME PEOPLE HAVE WAITED FOR MORE THAN AN HOUR ALREADY .

Page 13 Transcriptions
HURRY UP HURRY UP ! NOT NECESSARY . JUST FOLLOW WHATEVER TIMELINE WE PUT ON THE INVITATION CARD .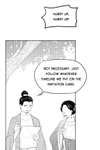 Page 14 Transcriptions
THE PRINCESS CONSORT IS STILL PREPARING ...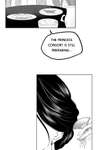 Page 15 Transcriptions
WE JUST NEED TO STAY HERE AND FULFILL OUR DUTIES .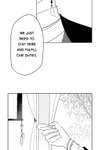 Page 16 Transcriptions
YOUR HIGHNESS , IS THIS GOOD ENOUGH ?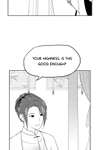 Page 17 Transcriptions
DON'T ASK ME , THESE THINGS AREN'T MY SPECIALTIES . RIGHT NOW , I ONLY FEEL THAT MY HEAD IS VERY HEAVY ...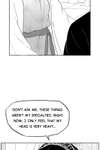 Page 18 Transcriptions
WHY DO WOMEN HAVE TO PUT SO MANY THINGS ON THEIR HAIR ?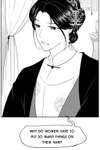 Page 19 Transcriptions
THINKING BACK , IT IS STILL SUCH A MISTAKE .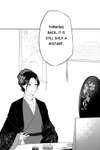 Page 20 Transcriptions
THOUGH IT IS JUST APPEARANCE , RITUALS ARE STILL RITUALS . PRINCESS CONSORT , WU BUTLER IS CALLING FOR YOU ... WU YU IS WAITING IN FRONT OF THE PALACE GATE .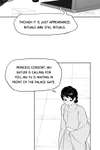 Page 21 Transcriptions
WILL YOU SEE HIM NOW ?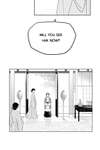 Page 22 Transcriptions
Page 23 Transcriptions
WU YU ? 112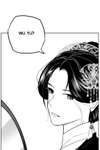 Page 24 Transcriptions
MY NAME IS WU YU ... GRANDSON OF WU BUTLER , FROM NOW ON WILL BE THE SERVANT OF XUE PALACE .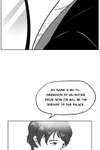 Page 25 Transcriptions
MY HONOR TO MEET YOU , PRINCESS CONSORT ! JING KING IS SO THOUGHTFUL , HE EVEN SENT A ESPECIALLY PERSON COME TO HELP ME ARRANGE THE WORK .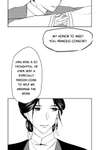 Page 26 Transcriptions
WU YU GREW UP IN OUR PALACE FROM A YOUNG AGE , HE WAS ALSO CONSIDERED AN ELDER AMONG THE PEOPLE BELOW . BUT , AREN'T YOU A BIT YOUNG ? BOY ?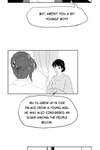 Page 27 Transcriptions
THERE ARE MANY THINGS , HE EVEN KNOWS MORE THAN THE ADULTS , AND ALSO QUICK AND RESOURCEFUL . YOU CAN TRUST HIM .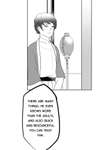 Page 28 Transcriptions
I SHOULD HAVE SEE YOU EARLIER , BUT THESE DAYS , THE PALACE WAS IN TURMOIL , MY GRANDFATHER HAD TO TRAIN ME PERSONALLY , PLEASE FORGIVE US . ALTHOUGH I'M STILL YOUNG , HOWEVER , I WILL DEFINITELY TRY MY BEST TO NOT LET YOU DOWN .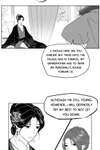 Page 29 Transcriptions
FROM NOW ON , PLEASE TAKE CARE OF ME , THE PRINCESS CONSORT AND SISTERS . AT A YOUNG AGE , BUT YOUR WORDS ARE VERY CLEAR AND SMART .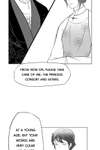 Page 30 Transcriptions
WU YU , IN THE FUTURE , MY PLACE IS YOUR HOME . IF YOU DONT HAVE SOMETHING TO REPORT , THEN PREPARE GOING WITH ME TO SEE THE GUESTS . VERY CLEAR AND SMART . JING KING SEEMS LIKE TRUST YOU SO MUCH . THAT'S WHY HE SEND YOU COME BY MY SIDE . THEN , I CAN'T MISTREAT YOU .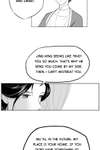 Page 31 Transcriptions
DONT HAVE SOMETHING TO REPORT , THEN PREPARE GOING WITH ME TO SEE THE GUESTS .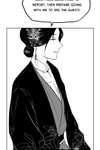 Page 32 Transcriptions

Page 33 Transcriptions
YES YOU SENT THIS CHILD HERE TO ADD HEPL ME ...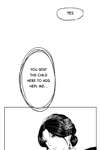 Page 34 Transcriptions
..OR WATCHING ME FOR YOU ?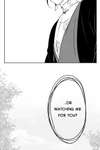 Page 35 Transcriptions
CHEN YU ?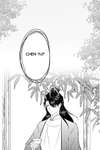 Page 36 Transcriptions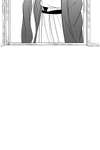 Page 37 Transcriptions
Can you comment to let me know your point of view ? love you moah moah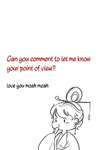 Page 38 Transcriptions