Page 1 Transcriptions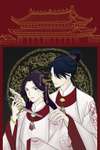 Page 2 Transcriptions
The Story of DaNan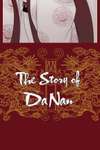 Page 3 Transcriptions
Chapter 003

Page 4 Transcriptions
EMPRESS DOWAGER ?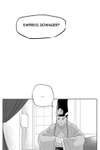 Page 5 Transcriptions
YOUR MAJESTY EMPRESS DOWAGER !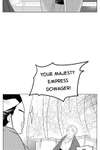 Page 6 Transcriptions
AH HAHAHAHA MY APOLOGIES JIN EUNUCH , I FELL ASLEEP , OLD AGE , OLD AGE !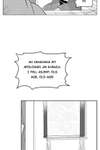 Page 7 Transcriptions
JUST A SHORT NAP YET I WOKE UP TO SUCH WONDERFUL NEWS !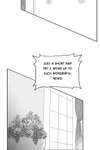 Page 8 Transcriptions
OH , THEN MY GRANDDAUGHTER - IN - LAW ALREADY MADE PEOPLE OPEN THEIR EYES AS SOON AS SHE SET FOOT IN THE CAPITAL HOW INTERESTING !
Page 9 Transcriptions
A BUNCH OF OFFICIALS WHOSE HAIR IS NO LONGER OF THE SAME COLOR , REALLY FOUGHT OVER THIS SMALL INCIDENT LIKE LITTLE KIDS ? IF YOUR MAJESTY THINKS THIS IS A SMALL INCIDENT , THEN IT IS INDEED A SMALL INCIDENT .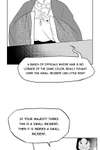 Page 10 Transcriptions
Rim HOWEVER ... LOOKING AT THE ROYAL ELDERS ' REACTION , THEY DON'T SEEM TO BE LETTING THIS GO EASILY .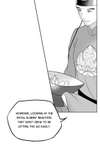 Page 11 Transcriptions
HOW DO YOU THINK ... THIS SHOULD BE TAKEN CARE OF ? PA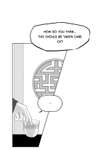 Page 12 Transcriptions

Page 13 Transcriptions
TAKING CARE OF IT ? WHAT ARE YOU TALKING ABOUT ?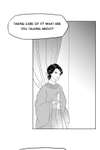 Page 14 Transcriptions
AN YUE , EVEN THOUGH THEY LOST AGAINST US , IT'S STILL A STRONG NATION . NORMALLY ... INTERMARRIAGE BETWEEN TWO COUNTRIES ...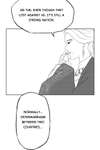 Page 15 Transcriptions
... EVEN IF A PRINCESS IS NOT ENGAGED TO THE CURRENT EMPEROR .... ... SHE WOULD STILL BECOME THE WIFE OF THE CROWN PRINCE WHO IS NEXT IN LINE FOR SUCCESSION .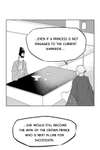 Page 16 Transcriptions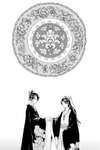 Page 17 Transcriptions
HOWEVER ... SHE IS ONLY MARRIED TO A KING , WHICH IS ALREADY A SACRIFICE ON HER PART . NOW YOU WANT TO PUNISH SOMEONE WHO IS IN SUCH CIRCUMSTANCES RIGHT AFTER SHE HAS JUST ARRIVED ?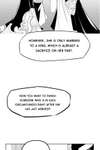 Page 18 Transcriptions
JIN EUNUCH ... VV ... ARE YOU TRYING TO EDUCATE ...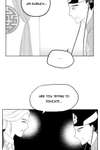 Page 19 Transcriptions
YOUR IMPERIAL MAJESTY IS THE WISE ONE , I AM INDEED THE FOOLISH ONE . OR TO SLANDER AN YUE'S HONOR ?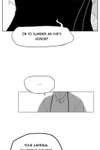 Page 20 Transcriptions
MAJESTY IS THE WISE ONE , I AM INDEED THE FOOLISH ONE . I AM OF AGE , NOW EVEN MY EYES NO LONGER SEE AS CLEARLY AS BEFORE .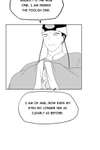 Page 21 Transcriptions
FORGET IT , THERE IS STILL MUCH TIME . SHE WILL EVENTUALLY GET USED TO OUR ROYAL PALACE . 12 SE AFTER ALL ...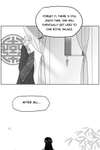 Page 22 Transcriptions
IF SHE WISHES TO SUPPORT KING JING IN TAKING THE CROWN PRINCE .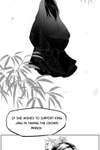 Page 23 Transcriptions
SHE WILL SURELY BECOME HUMBLER AND MEEKER .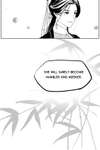 Page 24 Transcriptions