Page 1 Transcriptions
SO LAST WEEK , I DECIDED TO HAVE SOME NEW YEAR CLEAN UP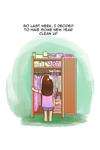 Page 2 Transcriptions

Page 3 Transcriptions
AND I JUST REALIZED THAT I AM ACTUALLY QUITE A HOARDER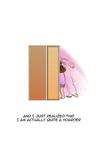 Page 4 Transcriptions

Page 5 Transcriptions
FROM OLD JEANS I CAN'T NO LONGER WEAR , TO SOLVENIR PACKAGINGS THAT STILL HAVE PRICE TAGS ON IT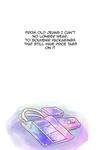 Page 6 Transcriptions

Page 7 Transcriptions
FROM THINGS WITH DEEP MEMORIES , TO THINGS THAT I DON'T EVEN KNOW HOW COULD THEY END UP IN MY CUPBOARD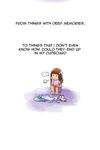 Page 8 Transcriptions
AND SOMEHOW , WHILE TIDYING UP

Page 9 Transcriptions
AND SOMEHOW , WHILE TIDYING UP MY OLD STUFFS , A LOT OF FEELINGS AND MEMORIES RE - SURFACED ...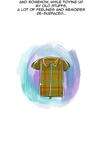 Page 10 Transcriptions

Page 11 Transcriptions
BECAUSE NO MATTER HOW I WEAR IT , IT JUST NEVER SEEMS TO FIT WELL ON ME LIKE THAT ONE SHIRT I NEVER WEAR , BUT IT'S STILL IN MY CUPBOARD UNTIL NOW Nope Nope Nooope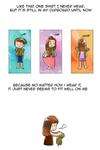 Page 12 Transcriptions

Page 13 Transcriptions
BUT YET , I DON'T WANT TO GIVE IT AWAY , BELIEVING THAT ONE DAY , SOMEHOW , I'LL FIND A WAY TO MAKE IT LOOK NICE ON ME AND SOMEHOW IT REMINDS ME OF HARBOURING FEELINGS TO SOMEONE CLOSE TO YOU , WHO DOESN'T SEEM LIKE THEY WOULD RETURN YOUR FEELINGS NO MATTER WHAT YOU DO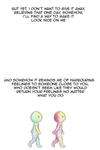 Page 14 Transcriptions

Page 15 Transcriptions
THEY LOOK APPROACHABLE AND ARE ALWAYS THERE FOR YOU , BUT WHEN YOU TRIED TO REACH OUT FOR MORE , THEY DENIES YOUR ADVANCES YET YOU'RE LINABLE TO GIVE UP , AND KEEP HOPING THAT MAYBE ONE DAY , THEY WILL RETURN YOUR FEELINGS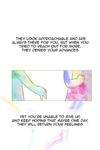 Page 16 Transcriptions

Page 17 Transcriptions
THOSE ITEMS AND TOYS FROM YOUR YOUTH THAT YOU HAVE COLLECTED TOGETHER WITH YOUR BEST FRIEND , THAT YOU HAVE SOMEHOW FORGOTTEN ?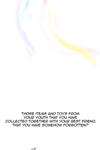 Page 18 Transcriptions

Page 19 Transcriptions
STICKER THOSE ARE JUST LIKE THE PROMISES YOU MADE WITH YOUR CHILDHOOD BEST FRIENDS BUT THEN YOU GREW APART , BOTH BUSY WITH YOUR NEW LIFE . AND THOSE OLD PROMISES , BECOMES NOTHING MORE THAN OLD TIME MEMORIES .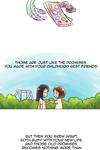 Page 20 Transcriptions

Page 21 Transcriptions
BUT IT DOESN'T MEAN THAT THOSE PROMISES ARE NOT IMPORTANT , THEY ARE , BUT AS LIFE GOES ON , THERE ARE OTHER THINGS THAT OLD TIME MEMORIES .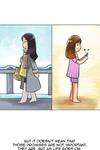 Page 22 Transcriptions

Page 23 Transcriptions
BUT IT DOESN'T MEAN THAT THOSE PROMISES ARE NOT IMPORTANT , THEY ARE , BUT AS LIFE GOES ON , THERE ARE OTHER THINGS THAT TAKES OUR PRIORITY . AND THERE'S NOTHING WRONG WITH THAT Y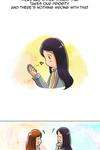 Page 24 Transcriptions

Page 25 Transcriptions
YET , IT'S ALWAYS A GOOD THING TO CATCH UP AGAIN ONCE IN A WHILE , TO REMIND YOU HOW PRECIOUS THOSE MOMENTS WERE , AND MAYBE , YOU CAN FINALLY FULFIL THOSE OLD PROMISES L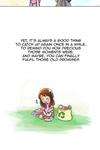 Page 26 Transcriptions

Page 27 Transcriptions
Are you a boarder too ? Color Drops