Page 1 Transcriptions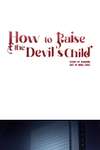 Page 2 Transcriptions
hoonk- honk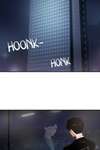 Page 3 Transcriptions
knock knock!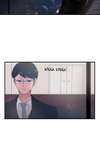 Page 4 Transcriptions
Yes, come in. Hello, I am Ahn Eunmo, editor of <Guess Who?>.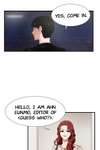 Page 5 Transcriptions
creak Welcome, nice to meet you.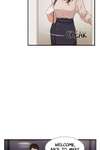 Page 6 Transcriptions
Welcome, nice to meet you. If I knew the interview was with such a beautiful woman, I would have scheduled it earlier.
Page 7 Transcriptions
I'm busy during the day... so I could only meet now. Sorry about that. That's all right. Thank you for your time.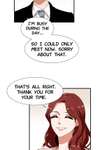 Page 8 Transcriptions
Please, sit here. step step
Page 9 Transcriptions
Before coming here, I researched a little about you. slide But... There was something odd...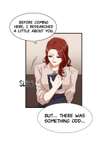 Page 10 Transcriptions
What was? A 29-year-old genius executive who founded and grew ZA into a global company in only 3 years...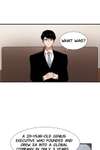 Page 11 Transcriptions
A 29-year-old genius executive who founded and grew ZA into a global company in only 3 years... drop! Even more.. A very handsome single man and a millionaire. smile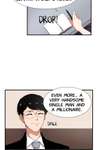 Page 12 Transcriptions
A popular person with skill, wealth, and charm. slide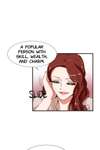 Page 13 Transcriptions
Why is there nothing known about this person named Yoon Jaeyoung? Well... I'm not sure either...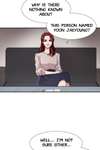 Page 14 Transcriptions
I'm not purposely avoiding media exposure. smile- Then, I'll comfortably ask the first question.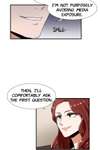 Page 15 Transcriptions
Do you have a girlfriend? startled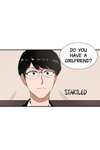 Page 16 Transcriptions
You're more flustered at the question than I thought you'd be.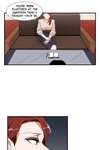 Page 17 Transcriptions
Do you happen to have a hidden lover somewhere...? No, not at all. I'm not good at dating...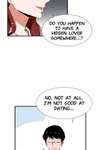 Page 18 Transcriptions
It would be more fun to talk about the company. Then, not dating...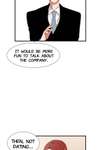 Page 19 Transcriptions
Any personal items you like or hobbies you have?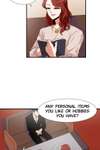 Page 20 Transcriptions
Well... Whether it's people or personal items, I don't really have anything I like. Then I'll ask the opposite. scribble scribble If you don't like anything, is there something you really dislike?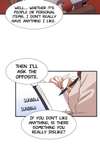 Page 21 Transcriptions
Oh, I do have something I really dislike! snap!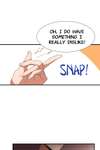 Page 22 Transcriptions
All beings who can't understand ideal and rational communication...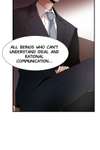 Page 23 Transcriptions
push And above all... I hate babies the most.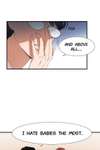 Page 24 Transcriptions
Huh? You hate babies? I don't understand...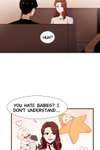 Page 25 Transcriptions
Aren't they cute just by looking at them? That's exactly it. sigh.. Just because babies are cute they're easily forgiven for anything they do.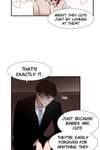 Page 26 Transcriptions
they're easily forgiven for anything they do. wah When in actuality, they cry and whine over every little thing and are stubborn... wah wah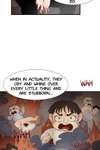 Page 27 Transcriptions
They can't be talked to and are selfish beings who only know themselves... wah~ I only think babies are selfish. am ba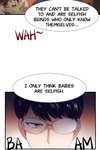 Page 28 Transcriptions
am ba ......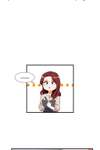 Page 29 Transcriptions
drop! ...will this be okay? The moment this interview goes out, your reputation could take a fall.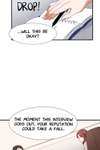 Page 30 Transcriptions
It doesn't matter. flicker bzzt When you leave this room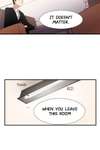 Page 31 Transcriptions
you won't remember our conversation anyway. slide- Huh? What does that...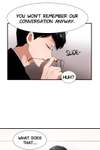 Page 32 Transcriptions
clunk ii chh lll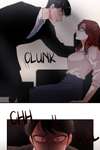 Page 33 Transcriptions
hiss click bzzt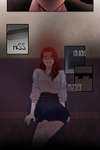 Page 34 Transcriptions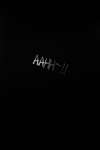 Page 35 Transcriptions
tap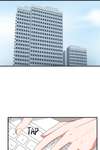 Page 36 Transcriptions
tap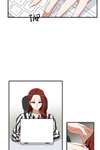 Page 37 Transcriptions
sliddee.. Is that for the meeting from yesterday with President Yoon Jaeyoung? grab!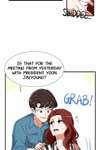 Page 38 Transcriptions
Oh, sunbae...? *Sunbae: a senior or someone who has more experience at work, school, etc Yes, but it's not going well. It's like I'm catching floating clouds. You didn't record the interview?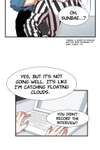 Page 39 Transcriptions
No, recording wasn't allowed so I only wrote notes. But... What is this?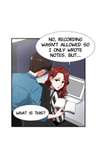 Page 40 Transcriptions
You asked such detailed questions. flap flap If you have this much, you could write a biography.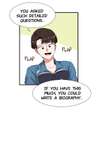 Page 41 Transcriptions
Right? But I can't write, the more I try writing, nothing comes out. sigh Interviews are more about meeting the actual person than the interview itself. Try to remember the ambience.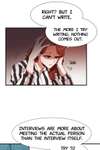 Page 42 Transcriptions
Try to remember the ambience. I can't remember.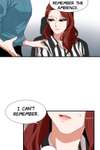 Page 43 Transcriptions
What? We definitely had a long conversation last night,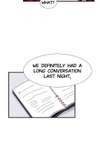 Page 44 Transcriptions
but I can't remember what we talked about, even though I have all these notes... creak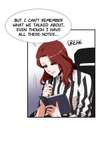 Page 45 Transcriptions
The atmosphere.. The atmosphere doesn't come to mind at all...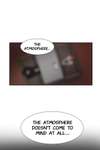 Page 46 Transcriptions
Last night Many reporters have come here and asked about me, but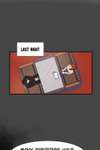 Page 47 Transcriptions
Many reporters have come here and asked about me, but s e r i o u s they couldn't remember anything I said. You as well, chill won't remember anything tomorrow morning.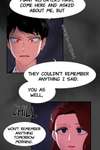 Page 48 Transcriptions
You'll end up writing a cliche and ambiguous article. slide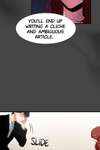 Page 49 Transcriptions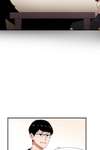 Page 50 Transcriptions
...How was it? Was this enough information? Yes... I think it is. Thank you, it was an enjoyable time.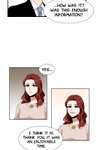 Page 51 Transcriptions
I enjoyed talking with you as well. s w i s h . .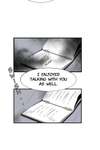 Page 52 Transcriptions
Is this enough information?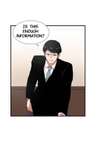 Page 53 Transcriptions
We already talked this much? It doesn't seem like that much time has passed... flap This should be enough for me to organize my notes and write the article tomorrow morning.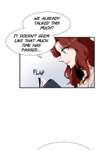 Page 54 Transcriptions
This should be enough for me to organize my notes and write the article tomorrow morning. Yes, it's enough.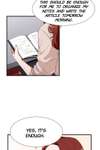 Page 55 Transcriptions
close Thank you for agreeing to the interview, President.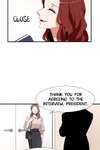 Page 56 Transcriptions
No problem. I'm hoping for a good article.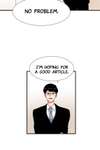 Page 57 Transcriptions
close click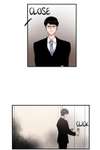 Page 58 Transcriptions
Is your work all done... human?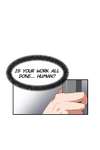 Page 59 Transcriptions
3 years ago I- Yes, it just finished.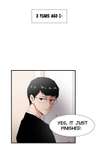 Page 60 Transcriptions
step step Sorry to keep you waiting. made a contract with the Devil.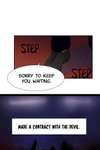 Page 61 Transcriptions
Master, why are you here? It's now time for you to fulfill your contract.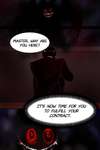 Page 62 Transcriptions
And now this devil..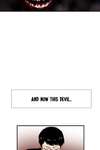 Page 63 Transcriptions
appear ...is here demanding I pay the price for our agreement.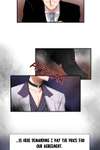 Page 64 Transcriptions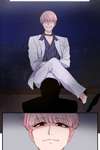 Page 65 Transcriptions