Page 1 Transcriptions
UURI TOKYOPOP BEAR STORM STORY IKUNIGOMAKINAKO ART AKIKO MORISHIMA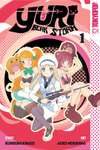 Page 2 Transcriptions
Yuri Bear Storm Volume 1 Story by Ikunigomakinako Illustrated by Akiko Morishima Editor - Lena Atanassova Marketing Associate - Kae Winters Technology and Digital Media Assistant Phillip Hong Translator - Katie McLendon Copy Editor Massiel Gutierrez QC - Risa Otsuka Graphic Designer - Phillip Hong Retouching and Lettering - Vibrraant Publishing Studio Editor - in - Chief & Publisher - Stu Levy A TOKYO POP . Manga TOKYOPOP and are trademarks or registered trademarks of TOKYOPOP Inc. TOKYOPOP inc . 5200 W Century Blvd Suite 705 Los Angeles , CA 90045 USA E - mail : [email protected] Come visit us online at www.TOKYOPOP.com www.facebook.com/TOKYOPOP www.twitter.com/TOKYOPOP 2 www.pinterest.com/TOKYOPOP O www.instagram.com/TOKYOPOP © 2018 TOKYOPOP GmbH All rights reserved . No portion of this book may be All Rights Reserved reproduced or transmitted in any form or by any means without written permission from the copyright holders . This manga is a work of fiction . Any resemblance to actual events or locales or persons , living or dead , is entirely coincidental . Yurikuma Arashi Vol . 1 All Rights Reserved . First published in 2014 by © lkunigomakinako © Akiko Morishima GENTOSHA COMICS Inc. , Tokyo . GENTOSHA COMICS . 2014 EPUB : 978-1-4278-6351-5 MOBI : 978-1-4278 - 6352-2 PDF : 978-1-4278-6353-9
Page 3 Transcriptions
Yuri Bear Storm 1 Author : Ikunigomakinako Illustrator : Akiko Morishima TOKYOPOP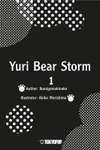 Page 4 Transcriptions
Contents Chapter 1 Chapter p003 Chapter 3 2 p043 p023 Chapter 4 P063 Chapter 5 Chapter p087 6 Chapter p107 7 p123 Chapter 8 p143 Bonus Chapter p167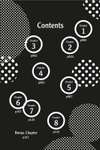 Page 5 Transcriptions
Chapter 1 Bears are the Arche of everything . * tttt FWOOSH OH ... I DREAM OF BEARS AND AN INVISIBLE STORM THIS IS THE DREAM / ALWAYS HAVE . AH ... I HAVE TO I HAVE TO RUN AWAY . THE BEARS ARE GOING TO EAT ME ! GROWL THEY'RE GOING TO EAT ME ...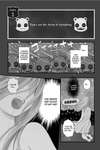 Page 6 Transcriptions
GINKO ? !! YURI SHALL CHANGE TELOS ! Chapter 1

Page 7 Transcriptions
GINKO ... ARCHE IS THE BEGINNING AND TELOS IS THE END . WHAT ARE YOU TALKING ABOUT ? BEARS ARE BOTH THE BEGINNING AND END OF THE WORLD KUREHA ... AH ... THE SCENT OF LILIES ... I'D STILL FIND YOU . EVEN IF THE WORLD WAS SWEPT UP IN AN INVISIBLE STORM ... n WAFT ity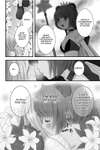 Page 8 Transcriptions
CHIRP THAT'S RIGHT ... THIS IS A DREAM . AH ... JUST THE SAME OLD DREAM ... A DREAM ABOUT BEARS , STORMS , AND LILIES . YET ANOTHER DAY OF BEING INVISIBLE . THE SUN IS UP . IT'S A NEW DAY . I'M AN INVISIBLE HIGH SCHOOLER MY NAME IS KUREHA TSUBAKI , AND I'M 16 YEARS OLD .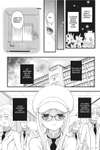 Page 9 Transcriptions
CHATTER RATTLE WHAT'S UP ? MORNING ! I DOWN LOADED THAT APP TO TRY IT OUT ! t " 5 1 % CHATTER BUT I'M PLAIN AND DON'T STAND OUT AT ALL . ALTHOUGH I SAY THAT , IT'S NOT LIKE PEOPLE CAN'T PHYSICALLY SEE ME . AH HA HA GLOOMY " , THAT'S SO COOLI WAIT REALLY ? LOOK AT THIS ! IN OTHER WORDS NO ONE NOTICES MY EXISTENCE . YEP ! REACH WAH ! n TURN SOMETIMES MY THOUGHTS TURN DARK ... WHAT AM / EVEN LIVING FOR ? boo