Page 1 Transcriptions
Chapter 7 A Sudden Invitation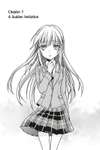 Page 2 Transcriptions
LIVEHOUSE CIRCLE You MAY NOT REMEMBER ME ... BUT YOU TURNED DOWN MY OFFER AFTER YOUR SECOND LIVE STILL , COULDN'T GIVE UP ON YOU YOU DON'T NEED TO ENTER ANY CONTESTS . YOU CAN STILL PERFORM AT FES ! I KNOW HOW PARTICULAR YOU ARE ABOUT BAND MEMBERS . YOU'D BE ON THE MAIN STAGE ! THAT'S WHY I'VE PREPARED THE PERFECT BAND MEMBERS FOR YOU . GASP YUKINA CHAN ... THIS COULD BE YOUR MAJOR DEBUT !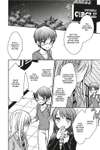 Page 3 Transcriptions
I COULD PERFORM AT FES WITH A BAND , JUST LIKE MY FATHER DREAMED OF DOING . so WHY ... AMI ...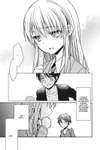 Page 4 Transcriptions
... MAKING EXCUSES FOR MYSELF ? IT'S TRUE THAT IT WOULD BE DIFFICULT FOR ROSELIA TO PERFORM ON THE MAIN STAGE AT THE NEXT FUTURE WORLD FES ... IF I JOIN HER AGENCY , I'D BE GUARANTEED A SPOT . YUKINA SAN ? DID I SAY SOMETHING THAT RUBBED YOU THE WRONG WAY ? I'M SORRY . NO . THAT'S NOT IT . 34