Page 1 Transcriptions
Chapter 16 Art & Story by Myounghyi Noh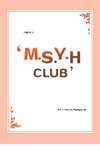 Page 2 Transcriptions
Interesting. Why do you think that...? Hmm...it's exciting at the beginning of character analysis and design, right? And... Also, looking at the costumes of the actors on the stage as the result is cool, but... Sweating Sweating To actually make the costumes... uhm, according to the design concept .... ah... Because in order to maintain it... It is a difficult task to fix it from time to time... Try to answer it better! make it look better! ... Why isn't it working!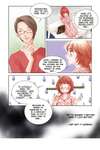 Page 3 Transcriptions
I see. Ugh, just a single word response? Ms. Jo Yekyung, Yes!! The signs are bad. She doesn't have any more questions for me... I'm ruined! Wait, Ms. Kim Heejin! The CEO asked you to come back in about 30 minutes.