Page 1 Transcriptions
PLUTONA JEFF LEMIRE EMI LENOX JORDIE BELLAIRE image NO . 4 ,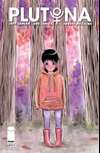 Page 2 Transcriptions
COME ON MIKE WE'RE GOING TO BE LATE YO , MIKEZI CAN YOU HEAR ME ? WE GOTTA GO ! GET OFF THAT THING . WHAT ? COME ON MIKIE ... IF YOU GUNS WANT A RIDE , WE GOTTA GO . WHAT'S WRONG WITH Nouz SIGUE BZZZ BRAS SHOTGUN . DIANE : Walk to school ? Meet near the bus stop ?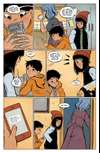 Page 3 Transcriptions
--COMP.A.T.'S 2ND ANNUAL CHARITY RELIEF CONCERT WILL BE HELD THIS FRIDAY AT THE APPLEDOME . TICKETS ARE SOLD OUT , BUT WE'LL BE GIVING AWAY A PAIR AFTER THE NINE O'CLOCK NEWS BREAK . OR BIOM --AND SPEAKING OF EVERYONE'S FAVORITE ARMORED SUPER COP , COMB.A.T. APPEARED ON LETTERMAN LAST NIGHT AND PROMISED A FEW SURPRISE GUESTS MAY BE DROPPING BY THE CONCERT RUMORS ARE SWIRLING THAT PLUTONA AND MINI - TAUR COULD MAKE AN APPEARANCE Hill 16 I'M FINE --HEN BUDDY . HOW YOU FEELING TODAY ? ANN BETTER ?