Page 1 Transcriptions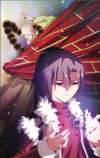 Page 2 Transcriptions
Hahahahahaha! rumble!!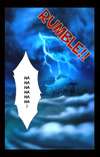 Page 3 Transcriptions
Huff- Huff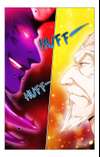 Page 4 Transcriptions
Alright, hand over the "blood devouring orb" right now and I'll spare your life! Fiend, how dare you practice such a wicked technique at the cost of people's lives! I won't let you go today no matter what.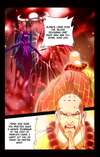 Page 5 Transcriptions
Om mani padme hum Six-character Great bright Mantra! Crack!! Boom!!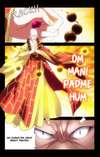 Page 6 Transcriptions
Growl!! Boom!!

Page 7 Transcriptions
D*mn it! Old baldy puzhi, you'll die today! Boom swoosh Huff Huff Swish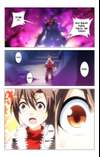 Page 8 Transcriptions
Hey! I didn't expect you to fall asleep here! You haven't even cut down a single bamboo the entire morning? ......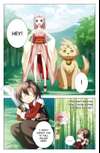 Page 9 Transcriptions
Huh? Senior, what are you doing? I'm cutting it for you. Huh! Y-you don't need to! Thank you, senior. This is my training. I'll finish it on my own!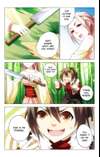 Page 10 Transcriptions
Do you know what time it is now? ...... Even if it's gonna take an entire day, I will... Don't you think about others? Dummy! If it takes you an entire day, do I have to stay here with you until the evening?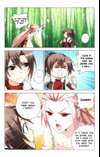 Page 11 Transcriptions
If you really want to prove yourself, then work as hard as you can from now on. Try your best to finish your training within two hours instead of saying stupid things! ...... A-amazing... Crack Thump Crack Crack!!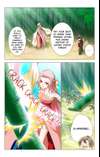 Page 12 Transcriptions
Fumble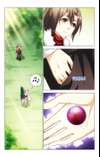 Page 13 Transcriptions
......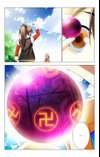 Page 14 Transcriptions
Take this bead with you and don't let anyone see it. Once you've settled down, just toss it off a cliff and forget about it. ...... I got it. Fate must've brought us together. I wonder if I'll see you again in the next life? Boy, kowtow to me and call me "master"!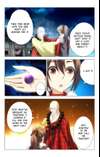 Page 15 Transcriptions
Master. Mom and dad passed away so suddenly and didn't leave anything behind. Although I've only met master Puzhi briefly that night, he already felt like a family member to me. This ugly bead is the only thing master Puzhi left me... I don't really want to throw it away...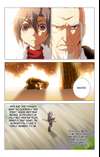 Page 16 Transcriptions
Why are you still dawdling! If we can't get there in time for lunch, we'll be starved! Oh, I'm coming!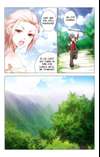 Page 17 Transcriptions
How was your training today? I... He's so clumsy! The trip to the bamboo forest alone tired him out completely... In theend, he only managed to leave a scratch on the bamboo after two hours of cutting. If it wasn'tfor me... Enough! Pfft Bam!
Page 18 Transcriptions
...... Eat up! Master is so kind... It's not what you think... Huh? He's not scolding me at all...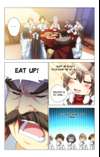 Page 19 Transcriptions
Daren. From now on, I'll leave everything regarding the 7th junior to you. You don't need to report anything to me anymore. Yes, master.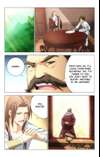 Page 20 Transcriptions
Let's keep practicing after lunch! You're new here, I'll teach you the basic tao techniques. Okay!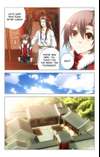 Page 21 Transcriptions
There's one thing I must tell you. The technique of our sect is deeply profound and incredible. It's coveted by many evil-minded people. You must take an oath, that you'll never pass it down to anyone that isn't a disciple of our sect after you've learned it! Yes! I swear to god! I, zhang xiaofan, will never leak the secret technique of qingyun sect, or I'll be severely punished and die horribly.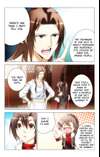 Page 22 Transcriptions
The profound Tai Chi technique is the fundamentals of all bizarre and incredible skills within qingyun sect. It has three stages which are Jade Pure realm, Supreme Pure realm, and Grand Pure realm. Most of qingyun sect's disciples, including many intelligent and talented people, can never get past Jade pure realm in a lifetime. Even so, the cultivators on top of jade pure realm is already quite rare. As for the legendary superior realm, Grand pure realm... It's said that only the peerless genius, grandmaster Qingye, had ever reached such level.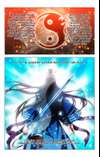 Page 23 Transcriptions
Once you've reached level 4 of jade pure realm, it means you've mastered the basics. Then you can begin to learn other magical skills and practice with your own magical weapon. There are all kinds of magical weapons in the world, but they have one thing in common. The material of the weapon will decide its power once you've trained with it. Grandmaster qingye obtained the ancient sword, the "celestial destroyer", at the "illusory moon mansion". Master made his own magical sword, "Carmine spirit".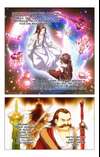 Page 24 Transcriptions
Currently, I've already reached the 5th level of Jade pure realm. Rightafter me is he dazhi. He has reached level 4. As for the other four, they are still struggling at level 3! Senior ling'er is amazing! She's indeed very intelligent. We are counting on her to make our branch's name! Junior tian ling'er is quite talented though. her parents have been training her since she was very young. She managed to reach the 4th level of jade pure realm at the age of 13. She can also use a magical weapon.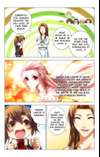 Page 25 Transcriptions
Little junior, there's one last thing, that I must tell you. Our sect's training is supposed to be firm and steady. If you try to take shortcuts in order to avoid hard work, then you'll only bring a disaster upon yourself. No matter how far you can go in life, it's all part of your fate. Don't be obsessed over things that are not destined to be yours. It's the same case for the heretic ways of the wicked people. They might be able to gain power quickly, but most of they will be brought down by divine retribution in the end. They are despicable and pathetic. You have to be careful. ...... yes, senior. I under-stand! Good. Let's call it a day then.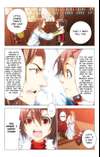 Page 26 Transcriptions
You need to learn the mantra I taught you by heart and train yourself according to it. It won't be long before you can master the basics. Thank you, senior daren! Take care, senior!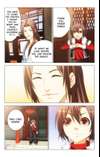 Page 27 Transcriptions
Ugh... The mantra senior taught me should be like this... ......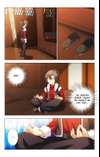 Page 28 Transcriptions
It doesn't make sense!